People seek individual therapy for a wide variety of issues. Individual therapy provides you with an opportunity to focus on yourself in a safe, judgment-free environment. In the beginning stages of therapy, I will work closely with you to help you gain some perspective of where you are in your life and where you wish to be in the future.
I provide individual therapy for adults, teens, and the LGBT community. For teens I use a combination of talk, sand play, and art therapy. In my work with adults depending on each individual, I may use only talk therapy or a combination of talk therapy, clinical hypnosis and other creative interventions.
Generally, the purpose of therapy is to help you attain personal growth, healing, development, and optimal well-being.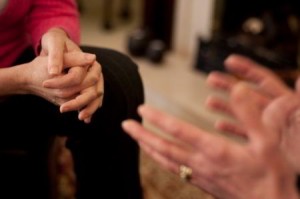 Advantages of Individual Therapy include:
Healing past wounds and experiencing emotional wellness
Learning communication skills and conflict resolution
Increasing one's ability to create and nurture lasting relationships
Resolving anxiety, trauma, depression
Navigating life's transitions
Balancing work, social and family life
Learning to cope with chronic and life threatening illness
Strengthening and integrating your mental, emotional, and physical self