My Denver Therapy Clients
My Denver therapy clients are adults, couples, teens, artists and LGBT who want to work through identity/existential issues, complicated trauma, depression, anxiety and relationships. below you can read more about the qualities of my clients and a description of each.
The qualities of my Denver therapy clients
Bright people who are able to recognize a problem when they see one (believe it or not, this is half the battle)
 Courageous people:


1. willing to confront their fears;

2. who put themselves first, while understanding that the only way to help others is by first helping themselves;

3. who are sick and tired of going in circles and who take risks because they realize that whatever it is they have been doing is no longer working;

4. who open themselves to new possibilities and perspectives of seeing the world;

5. who are not afraid to test and challenge their therapist and are willing to bring anything and everything to their therapy session –no matter how terrible those things might seem.
People curious about themselves, willing to explore and discover themselves in an honest manner.
Resilient and determined people willing to take responsibility for their choices and their lives rather than accepting to be a victim of their circumstances.
Denver Therapy for Adult Individuals
Adults seek therapy for a wide variety of issues. Individual therapy provides you with an opportunity to focus on yourself in a safe, judgment-free environment. In the beginning stages of therapy, I will work closely with you to help you gain some perspective of where you are in your life and where you wish to be in the future.
In my work with adults depending on each individual, I may use only talk therapy or a combination of talk therapy, clinical hypnosis and other creative interventions.
Generally, the purpose of therapy is to help you attain personal growth, healing, development, and optimal well-being.
Advantages of Individual Denver Therapy include:
Healing past wounds and experiencing emotional wellness
Learning communication skills and conflict resolution
Increasing one's ability to create and nurture lasting relationships
Resolving anxiety, trauma, depression
Navigating life's transitions
Balancing work, social and family life
Learning to cope with chronic and life threatening illness
Strengthening and integrating your mental, emotional, and physical self
Denver Therapy for Couples and Relationships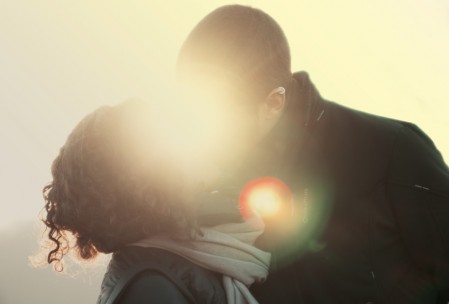 Relationships are complicated and, contrary to popular belief, being part of a strong, healthy, and committed relationship may require objective, outside help. In fact, many research studies found that couples who recognize the need for professional help are much more likely to manage to maintain their commitment and grow in their mutual love and respect for one another, versus those who did not.
In working with couples, I use an emotional focused approach to help each partner develop new skills of communicating, relating, interacting, and working through past hurts. The focus of couples therapy is to help partners develop empathy, compassion, and understanding for one another. Each partner will learn to listen to the other, hear and respect the others' needs and feelings, and understand their personality type in the context of the relationship.
Denver Therapy for Teens

One of the most common mental health related issues that teens face are anxiety and depression. Maybe you're thinking that back when you were a teen, you haven't heard so many of your peers complaining of feeling anxious or depressed. The truth is that even just a few years ago, we –professionals in the field- did not know as much as we do now about these issues. Even more, while teens back in the day did  feel certain symptoms, they did not have – and nor did professionals- the necessary vocabulary to express what was troubling them.
Things are different now, we know the symptoms and how anxiety and depression look like for a teenager. We also figured out how to effectively treat these issues successfully and what you, as a parent, can do at home to help them move forward and become the healthy and confident person they can be.
Teens are different from children and from adults. Yes, I know, I am stating the obvious but many times it's hard for a parent to realize what that really means. Adolescence is a period of transition with terrible and sometimes terrifying growing pains. Teens need to be stimulated and challenged by someone who can relate to them and see them as their equal. Your role as a parent does not always allow you to do that; ever wondered why your teen will listen to others even though you told them the same thing? So, this is where I intervene with teen therapy.In my work with Denver teenagers, I draw from their strengths and use a combination of talk therapy, sand play, and art therapy. I am an outsider with no hidden agenda, an ally and someone they can trust and bounce ideas off of, who's not mom or dad. I don't tell them what to do, rather, I help them figure out what is healthy and best for them and gently guide them in that direction on their own accord.
Denver Therapy for LGBTQ
Although lesbian, gay, bisexual, and transgender, and questioning (LGBTQ) individuals share universal issues, individual concerns are unique and differ from one person to the next. It has been my experience that many LGBT individuals feel more comfortable with a therapist who is familiar with the issues they face as well as someone who is accepting, supportive, and encouraging during treatment.
I provide affirmative therapy in a safe environment for all LGBTQ couples, individuals, and teens and am prepared to address the complexities facing those in this community. I have extensive experience working with the community and a few of the challenges that I tend to focus on include:
1. Relationships and Dating
2. Living with HIV/AIDS
3.  Coming Out
4. Sexual Compulsion
5.  Self-Esteem
6. Sexual/Gender Identity and transitions
7.  Sexuality
8. Intimacy Issues
9. Dealing with Shame
10. Internalized homophobia
11.Internalized transphobia
For some individuals, sexual orientation and identity issues may be the cause for depression, anxiety and other emotional stressors. I address these in our work together. For others, these issues may not be at the forefront and so, I will work with you to focus on your specific individual needs and life problems.
Denver Therapy for Artists
Artists have a unique culture and specific challenges which other social groups do not face. I should know, aside from being a therapist, I am a photographer.
Artists are wired differently than the rest of people so feeling alone in the world, despite being surrounded by people, is an emotion that artists are all too familiar with. The saying "artists suffer for their work" applies both literally and metaphorically. Sure everybody invests time, money and effort in their chosen career but few have to use and expose their deepest, most personal emotions to the world. This is the artist's main tool, a double edged sword that both lifts them in public and tears them down in private. Artists sacrifice time, money, relationships, and their own health by putting themselves on the table, with no guarantee of success. Artists understand that meaningful art comes from deep within, the strong emotions they often try to bury: anger, fear, sadness, and loneliness just to name a few. Artists often feel discouraged and create despite of a lack of support from their families and community, sometimes precarious living conditions, and oftentimes financial struggles. Is it any wonder then that imagination and creativity have long been linked to mental health issues such as depression, mood disorders, anxiety, and suicidality? Being able to draw from the horrors inside and create something truly beautiful takes so much stamina and suffering.
Feeling alone in the world changes an artist's perception and the ways he/she deals with the challenges of art and life. When someone feels alone for a long time, they will eventually grow to believe it. They use the anti-tool of generalization and no longer ask for help (because when they did the most important people in their life already said "no"), or engage others for moral support, and eventually close themselves in. Closing yourself in is a problem all on its' own, but when an artist does it, their work suffers. Not only do artists keep others out, they also keep themselves out. Their emotions become unbearable and to protect themselves, they close the door to the one thing that helps them be great artists: their feelings. Those strong emotions (fear, anger, sadness, etc) are scary to acknowledge, let alone deal with or use for a higher purpose (create art).
I focus on artists and creative people in my practice because I know your struggles, I'm familiar with the challenges you face every day, and I know what to do to help you!
Ready to take the next step? Contact me.